China content provider Baofeng TV has selected dbx-tv's award-winning Total TechnologyTM solution to improve the sound quality in their new series of TVs. Baofeng TV unveiled the innovative rose-gold model at a gala for the press on December 2nd at the Beijing National Convention Center, and invited dbx-tv President, Les Tyler, to speak as an honorary partner.
Baofeng CEO, Mr. YaoPing Liu, as he explains the importance of audio during the TV viewing experience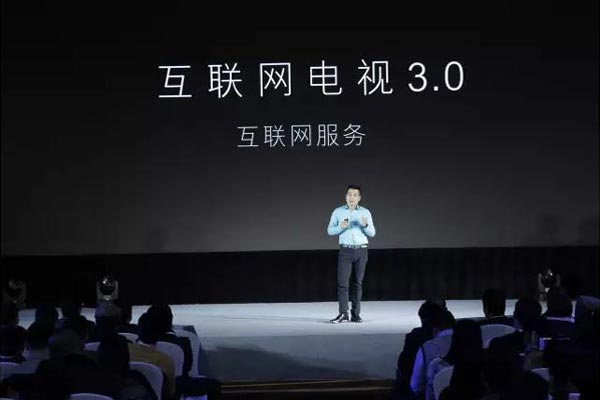 dbx-tv President, Mr. Les Tyler, describing the features of dbx-tv's Total Technology™ audio enhancement suite of products.