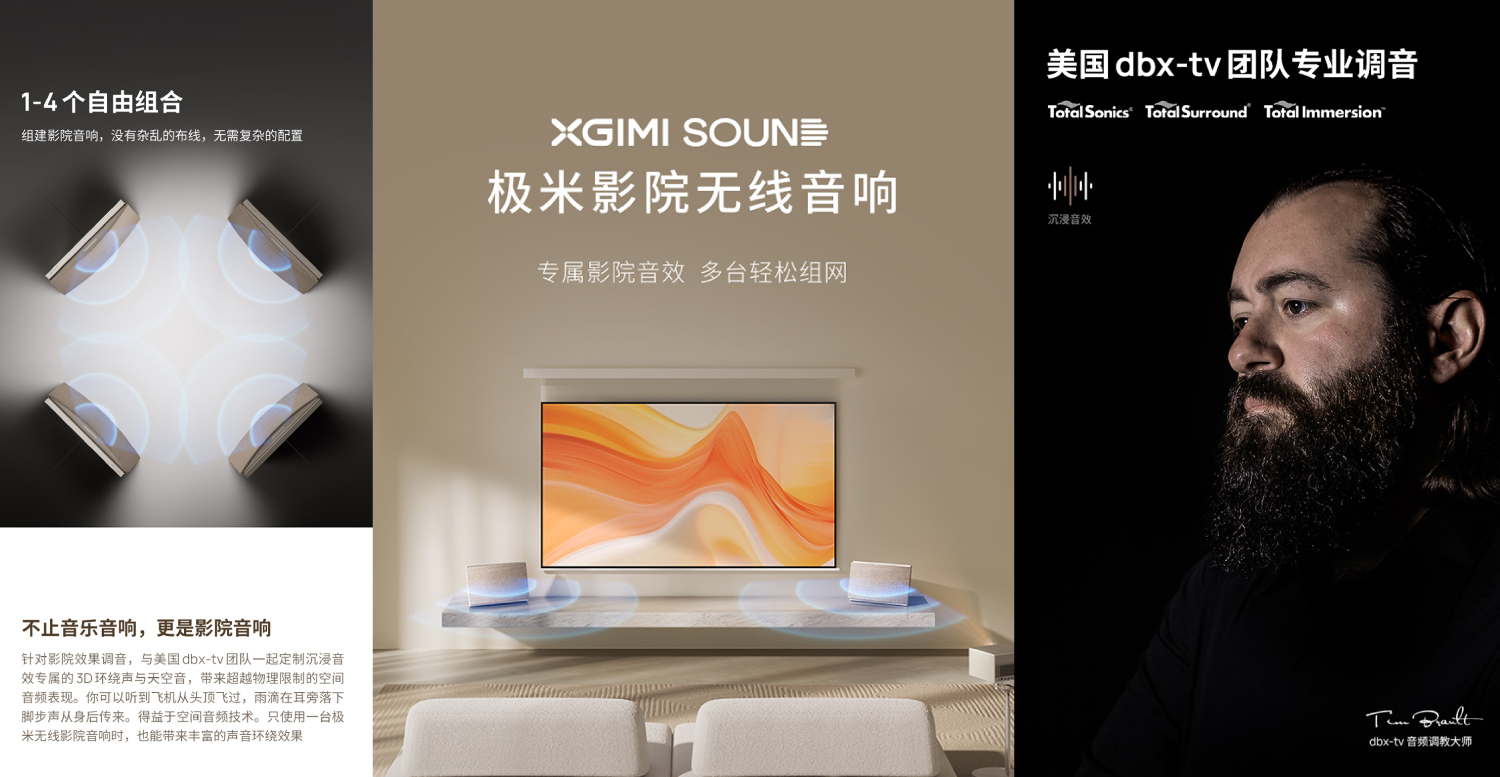 XGIMi's newly introduced wireless audio devices feature dbx-tv's Total Sonics and Total Immersion technology, providing rich, immersive sound that is easy for all to enjoy on any content source.
In collaboration with the XGIMI team, dbx-tv's engineers focused on tuning the audio for a cinematic experience, employing our Total Immersion™ virtual height processing and Total Surround® virtual surround sound algorithms for an immersive audio experience that transcends physical boundaries. Experience airplanes soaring above your speakers, raindrops falling all around, and footsteps approaching you from behind.
Learn more about the new Cinema Wireless Speaker from XGIMI at http://www.xgimi.com, and learn more about dbx-tv's groundbreaking technologies at http://www.dbx-tv.com.
#CinemaWirelessSpeaker #SurroundAudio #ImmersiveSound #TotalSonics #TotalImmersion #TotalSurround #XGIMI #dbxtv