Les Tyler
President & Co-Founder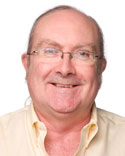 Mr. Tyler co-founded THAT Corporation in 1989, and has served as its President ever since. He is actively involved with each of THAT's businesses, especially dbx-tv licensing and THAT integrated circuit designs.
Prior to THAT, Mr. Tyler spent twelve years in various positions at dbx, Inc. including Vice-President for Engineering. Among his accomplishments at dbx, he is credited with both the mass adoption of the Emmy-award winning dbx Noise Reduction system and in creating its resultant licensing program.  Early on in his dbx career he designed the dbx 165 and 163 compressor/limiters,as well as the 222 and 224 noise reduction systems.  Later, he supervised the development of the dbx-tv noise reduction system, a variety of sound enhancing products following the famous dbx 3BX, the ground-breaking dbx Soundfield loudspeaker line, and a line of consumer audio electronics including the world's first Dolby Pro-Logic surround sound decoder system.
An active member of the audio community, Mr. Tyler has authored papers for the IEEE and the Audio Engineering Society, as well as articles for the popular audio and electronic press.  He has been granted two patents, and has one currently pending. He received a BSEE from Cornell University in 1975.
Gary Hebert
CTO & Co-Founder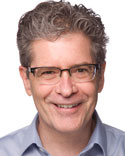 Mr. Hebert is a co-founder of THAT Corporation and a longtime audio-electronics enthusiast. He currently serves as THAT's Chief Technology Officer, spending the majority of his time designing analog and mixed-signal integrated circuits intended for use in the professional audio industry. He is credited with creating many of THAT's high-performance audio ICs, including the popular 218x series of VCAs, the 2162 Dual VCA, the 4320/4315/4305 Analog Engines®, the 1646/1606 OutSmarts® Line Drivers, and the new 5171 Preamplifier Controller. He also continues to serve as an executive advisor to THAT's dbx-tv business unit.
Prior to founding THAT Corporation, Mr. Hebert was with dbx, Inc. from 1981, where he held several engineering positions, the last being Electrical Engineering Manger. At dbx, he was responsible for a number of audio product designs, such as the CX-1 Preamplifier, dbx 10/20 and 14/20 automated graphic equalizers, the dbx PPA-1 Personal Noise Reduction System, and others under the dbx, Audio Dynamics, and ADC brands. He also worked with semiconductor manufacturers on ICs used in the dbx Noise Reduction licensing program. He began his career at automated test equipment manufacturer Teradyne.
Mr. Hebert holds four patents in the audio electronics field and has two more pending. He is a member of the Audio Engineering Society (AES) as well as the Institute of Electrical and Electronic Engineers (IEEE), and has authored and presented several papers for the AES. He earned a BSEE from the Massachusetts Institute of Technology in 1979.
Timothy Brault
dbx-tv Licensing Sales Director

Timothy A. Brault is THAT's Licensing Sales Director for the dbx-tv division.  Mr. Brault has served in this position since the summer of 2015. Mr. Brault has been with THAT Corporation since 2006, spending five years working in marketing for both dbx-tv licensing and THAT's Integrated Circuit division, then serving two years as Product Manager for dbx-tv's audio enhancement technology. In 2011, in addition to his responsibilities for THAT, Mr. Brault began teaching Advanced Audio Theory at Bay State College, and in 2013, Mr. Brault began teaching Physics and Acoustics of Audio at the Boston University Center for Digital Imaging Arts.
Prior to joining THAT, Mr. Brault was a student at the University of Massachusetts Lowell, where he earned his BS and MS degrees in Sound Recording and Music Business (a dual degree).  He is an actively performing drummer, and plays regularly with his band.
Masaya Ishikawa
dbx-tv Manager, Japan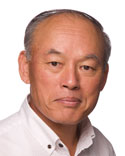 Mr. Ishikawa has worked in the audio business for 40 years. He has served as the Far East Manager of the dbx-tv IP portfolio since 1984, when he joined BSR, then the parent of dbx Inc.  He is responsible for planning and promoting the suite of dbx-tv technologies to semiconductor and equipment makers in Japan and other locations in Asia.
During Mr. Ishikawa's tenure at BSR, he managed all dbx licensees in Japan and the Far East. After BSR and before THAT Corporation acquired the dbx patent portfolio in 1994, he continued to manage its patents in the region for the various owners of the portfolio.
From 1990 through the early 2000s, Mr. Ishikawa also represented Desper Products, a US startup company in Asia. His role at Desper was to establish its Spatializer brand name as a leading surround-sound system for televisions and other audio devices.  He was successful in licensing Spatializer to several major IC and consumer electronics companies.
Prior to his involvement with dbx-tv at BSR, Mr. Ishikawa's work history includes time with Sansui, where he was one of the key promoters of the QS quadraphonic system. There, he worked closely with Pete Townshend to produce the sound track for "Tommy", the famous rock opera, in QS. Mr. Ishikawa also worked with Sansui's R&D engineers to help them author and present technical papers for the Audio Engineering Society (AES), Institute of Electrical and Electronics Engineers (IEEE), National Association of Broadcasters (NAB) and other international shows and conventions. In the early 1990s, Mr. Ishikawa proved instrumental in the transfer of the Finial Laser Turntable technology from the United States to Japan, a patented technology which allowed lasers to read black vinyl discs.
Mr. Ishikawa holds a degree in English from Sophia University, and he remains very active within its alumni association.
Xu Fen (Colin)
dbx-tv Manager, China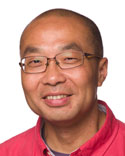 Mr. Xu is a technology executive with over 25 years of success selling and marketing electronic components within China, both for industrial and consumer applications.
He joined THAT Corporation in March of 2011 to head up the dbx-tv operations throughout the greater China market.
For more than a decade prior, Mr. Xu had started and then run the North China division for an authorized distributor of Fairchild and Samsung semiconductors.  Before that, he had similar experience with another such semiconductor distributor, authorized by Harris and Intersil.  Prior to that, he had served as the Sales and Marketing manager for Philips Semiconductor Shanghai.  He began his career as an officer of the Electronic Industrial Ministry of the China Central Government, enhancing the distribution channel for ICs made by state owned manufacturers.
Mr. Xu graduated from Xidian University in 1983 with a bachelor's degree in Micro Electronics.
CK Song
dbx-tv Representative, Korea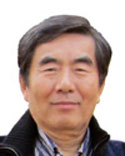 Mr. Song has worked in the audio business for more than 30 years. He served as Purchase and Quality Control Manager in Korea for PHILIPS for 20 years.  During his tenure at PHILIPS, Mr. Song worked with a wide range of audio products, from headphones to Hi-Fi audio components. He also worked for BSR, the noted turntable manufacturer.  In conjunction with Mr. Ishikawa, Mr. Song worked for Desper Products to license the Spatializer surround system to Korean manufacturers for televisions and other audio devices.
Prior to joining PHILIPS, Mr. Song worked for a Japanese trading company, and is fluent in Japanese.  He is experienced in international trade for electronics components including integrated circuits. Earlier in his career Mr. Song created and managed his own computer software company, and remains interested in software and programing development.
Personally, Mr. Song appreciates music and is a Hi-Fi audio enthusiast. He is also an avid photographer who likes to work with both analog and digital camera formats.
Mr. Song holds a degree in Engineering from Seoul National University, and is very active within his alumni association.
Matt Easley
dbx-tv Engineering Manager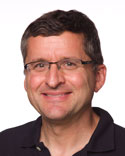 Mr. Easley joined THAT Corporation in January of 2006.  He brings over 20 years of engineering design and management experience to the team. He currently oversees all engineering development of the dbx-tv brand.
Prior to joining THAT, Mr. Easley was the Digital Design Manager at Electronic System Products (ESP), a prominent electronics-engineering consulting firm with a focus on the telecommunications sector. Among his many accomplishments for ESP, he lead the development of several digital implementations of legacy TV decoders and encoders, starting as far back as the mid 1990s. He began his career designing modems at Hayes Microcomputer Products.
Mr. Easley holds four patents related to television audio encoders/decoders, and three patents related to modem design.  He received his BEE in 1980, and his MSEE in 1983, both from the Georgia Institute of Technology.